Wellbeing during the COVID-19 lockdown
For as long as schools remain closed, we want to provide all of our families with the support they need. We will continue to make the health and wellbeing of all our families our main priority.
During this time of anxiety and uncertainty, it is important to look after our own wellbeing as well as that of children.
Evidence suggests there are 5 steps you can take. These are known as the five ways to wellbeing. They are: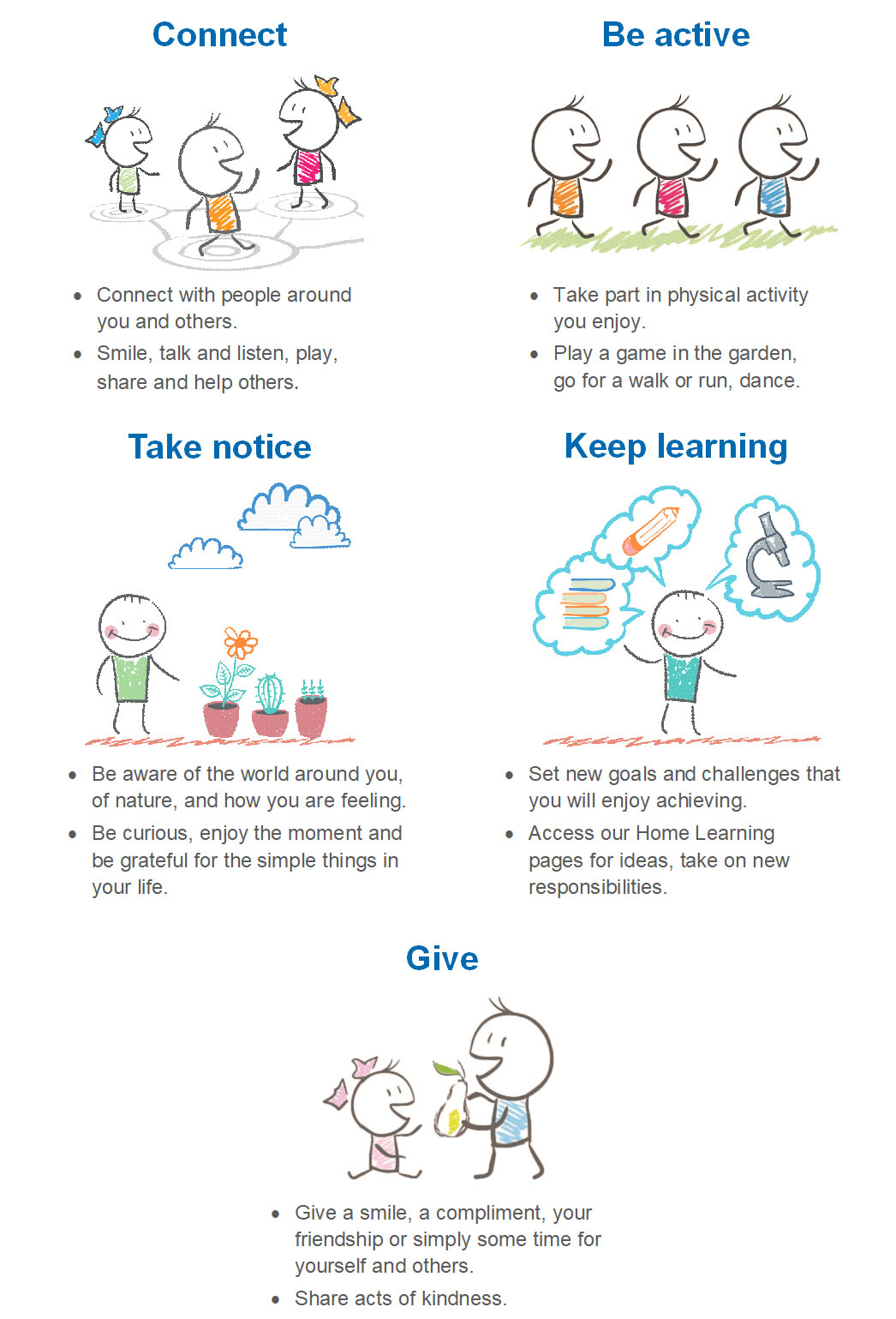 Useful links