Early Years
Welcome to Abbey Woods Nursery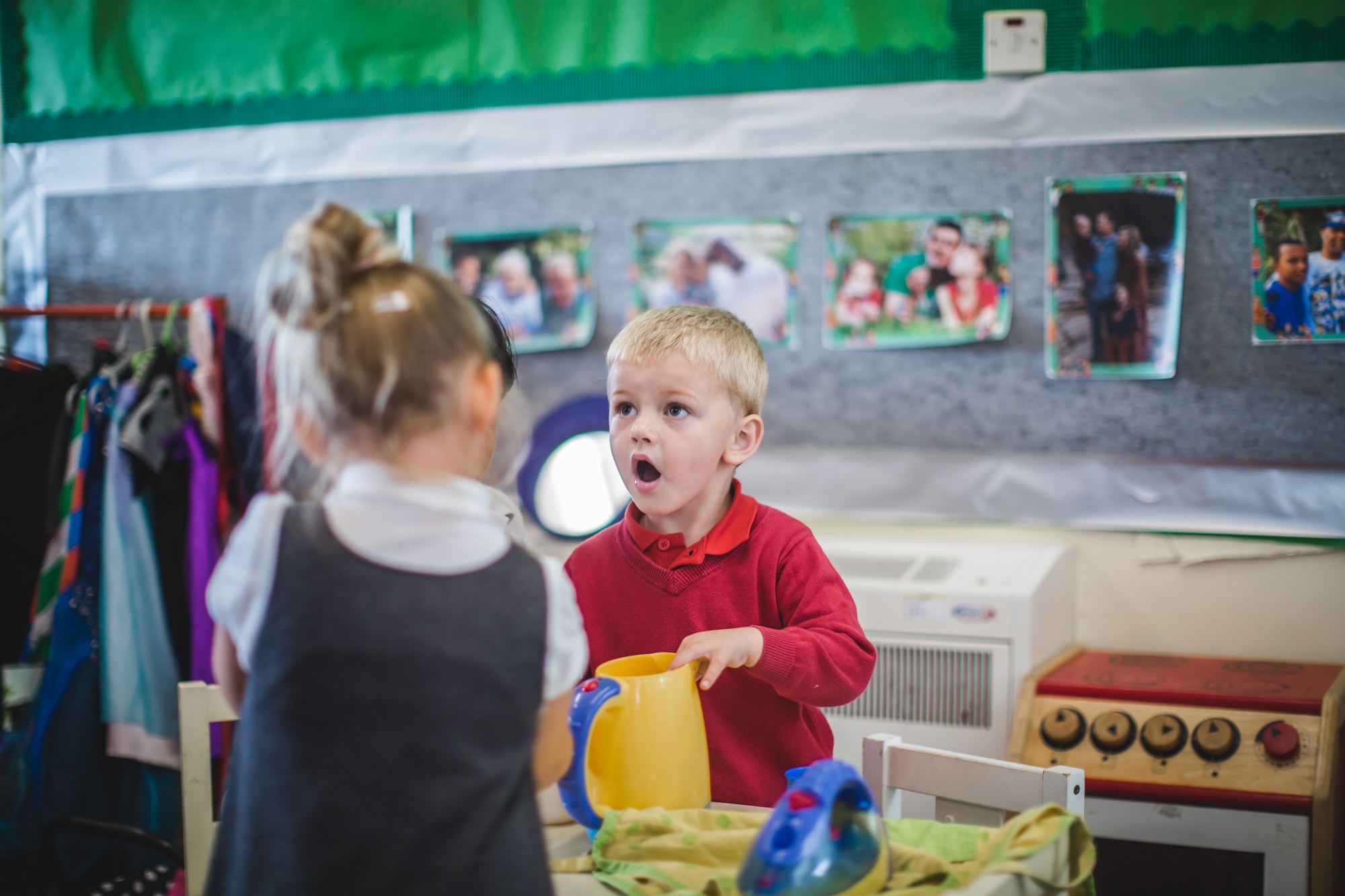 Thank you for your interest in Abbey Woods Nursery - our dedicated provision for children aged three to four years serving the families of Berinsfield and surrounding villages.
With extensive indoor and outdoor spaces to explore, there's plenty to learn and discover!
Early learning at Abbey Woods
Abbey Woods Nursery is part of the Early Years Foundation Stage (EYFS) within the primary school. We believe that children learn best in early years through play and exploration. Children are encouraged to join in activities, to be independent and to make choices.
We provide stimulating and well-resourced learning spaces, where provision is carefully planned to challenge, motivate and develop children's skills in line with the Development Matters framework.
What free provision is my child entitled to?
Children are entitled to at least 15 hours free provision in nursery, starting at the beginning of the term following their third birthday.
| Date of third birthday | Funded entitlement starts from |
| --- | --- |
| 1 April - 31 August | Autumn Term - September |
| 1 September - 31 December | Spring Term - January |
| 1 January - 31 March | Summer Term - April |
Click the link below to find out more about Government help with childcare costs for parents.We can also offer up to an additional 15 hours for parents entitled to the extended hours funding, which means a total of 30 hours of free nursery provision.
Applying for a place
If you would like to apply for a Nursery place, please complete and return the Nursery Provisional Registration Form at the bottom of this page, along with the child's birth certificate and proof of address. Applications should be returned to the school office via email: admin@abbeywoods.anthemtrust.uk or by post to:
Abbey Woods Academy
Wimblestraw Road
Berinsfield
Wallingford
OX10 7LZ
For more information, or if you have any questions about our nursery, please contact us on 01865 340420 or email the school office as above.
Moving into Reception
Children normally start Reception class when they are four years old. This means they turn five during their Reception class year.
Attendance at a school nursery does not automatically entitle your child to a place in Reception at that school, so if you would like your child to join the Reception class at Abbey Woods, you must apply for a place through Oxfordshire Council, even if they already attend the nursery.
Click the link below to visit the Oxfordshire Council website.