The Chicks have arrived in Reception and Nursery!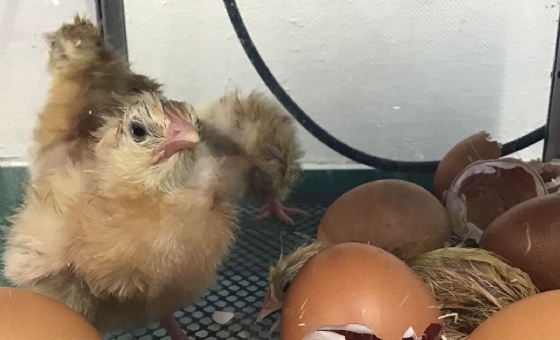 On Monday an incubator and 10 eggs arrived in school from 'Living Eggs'. We have been waiting for the chicks to hatch out of their shells and this morning four chicks were shuffling around inside the incubator. We were really fortunate to film a fifth chick pipping out of its shell which you can watch in the attached video.

The children are thrilled about the arrival of the chicks and can't wait to hold them next week.